Healing Benefits of Honey For Skin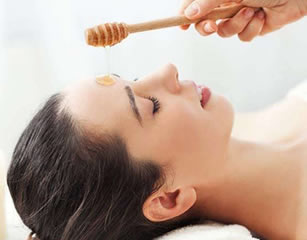 Honey has remained a vital part of our lifestyle. It is not only beneficial for our internal health but also our external health. It is vitally used in cooking, treating illness. It is one of the main ingredients in the beauty and naturopathy.
It is not difficult to find natural honey in India. We can find some of the best quality honey. We can even order premium honey online. India is home to various types such as: organic, acacia, Himalaya honey etc.
Honey has many benefits for face and skin. It mixed with natural ingredients, found in your kitchen works wonders for your skin.
Exfoliate :
Say no-no to all the harsh exfoliators, just switch to honey. It exfoliates the face & skin by smoothly removing the dead skin. This also leaves your face looking brighter.
Moisturizer:
It deeply moisturizes the skin from deep inside. The enzymes easily seeps into the skin softening and conditioning it from deep inside.
Diminish Scars:
Honey is a natural antiseptic product. It reduces scars. It also reduces inflammation and helps the skin heal faster. It also repairs the damaged skin with the help of antioxidants present in it.
Prevents Acne
Honey has anti-inflammatory and antibacterial properties. This removes excess oil from the surface of the skin and also cleans clogged pores. If pores are not clean you will constantly get pimples and acne.
Anti ageing:
The naturally occurring antioxidants in honey help control fine lines and wrinkles on the face. Homemade Honey mask will help increase the elasticity of your skin, thus making it look youthful and glowing.
Gives natural glow:
Applying honey on the face adds natural glow. This is something it is most commonly used for. You can either apply it directly on the face or mix it with milk or yoghurt. This is going to give you unbelievably glowing skin.
Useful in Sunburn
Amongst best home remedies for treating burns comes using honey. It promotes healing by diminishing any burns and redness and is the powerhouse of nutrition to the damaged tissues.
Here is a list of reason you must include honey not only for your internal health but for your external health and beauty. It is inexpensive and doesn't burn a hole in the pocket as much as buying cosmetics from big brands would. Honey is nature's answer to your health and skin problems.
Raw honey is dynamite against wrinkle and lines, both on your face and elsewhere. One way to use raw honey as a natural wrinkle treatment is to mix together a DIY facial cleanser. To do this, moisten your skin with a wet cloth, then scoop out some raw honey with your fingers and gently but firmly massage it into your face. Leave the honey on your face for five minutes, then rinse off. Easy as that! Do this at least once a day to start seeing results.
For even better results, layer on a generous helping of your sunburn solution just before bed and put a towel down to contain the stickiness. When you wake in the morning, have a cool shower to wash off the mixture… and be amazed by how much your sunburn has healed overnight!