How to Take Good Care of Your Skin?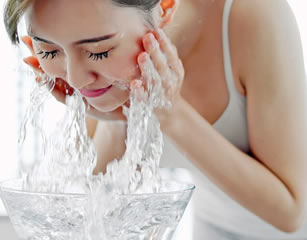 Is your skin becoming dry? Are you suffering from rashes and frequent acne breaks? If you have tried all the products in the market and it is of no use, you have to look for an alternate solution that is effective and long lasting. Our face is the most exposed part of our body and as such is most susceptible to pollution. Every day dirt, dust, germs, toxic air touches our face. They make our skin dry; disbalance the natural moisturizing element of the skin. And we end up with dull, dead looking skin. In order to fight this, you have to follow the three-step routine of cleaning, moisturizing and toning. And at time, you have to scrub your skin in order to exfoliate it well.
For cleaning your face use herbal Face Wash Products. As it is an herbal product it will be soft on your skin. They are 100% side effects free and at the same time quiet effective. Wash your face three to four times daily. You should wash your face before stepping out and once you are back home. This will help to get rid of all the dirt and dust that has accumulated on your skin when you went out. Before going to bed, you should wash your face again and then apply moisturizing cream. We recommend that you opt for Natural Herbal Oils. Massage the oil on your face properly so that the skin soaks it all. Leave it overnight so that the oil can work better. Next morning you can wash it off. In case, you have an oily skin you should avoid applying the oil. On the contrary use oil-free moisturizing cream to nourish your skin at night. You should use a toner at all times in order to get rid of the excessive oil.
If you have crossed 30 years, you should go for a facial once every month and follow it up with a good spa session. The sooner you start taking care of your skin the better. As most of us start working from 25 year onwards, we are exposed to stress and tension quiet early in our life. If we do not take proper care of our skin it will start showing the signs. Hence, we strongly recommend that you should invest in Herbal Skin Care Products as soon as possible. Visit a dermatologist to find out your skin type and then buy the products accordingly. Before stepping out, do not forget to apply a good sunscreen with the right amount of SPF so that your skin does not get burnt. When you have a sunscreen on your face you do not have to worry about the harmful UV rays of the sun.
What is your skin care regime? Tell us about it in the comments section. We would love to know what routine do you follow every day for a glowing skin? If you have any skin related queries feel free to contact us anytime.